Water4Ethiopia Bottled Water

Water4Ethiopia Bottled Water
Water4Ethiopia is an Independent Charity raising funds for clean water projects in Ethiopia. 100% of donations raised go to specific projects in Ethiopia.
In order to raise additional funds, we have launched the Water4Ethiopia Bottled Water range. 1 bottle sold provides 1 Ethiopian with clean water for 1 year. The code on the back of the bottle tells the consumer who they have just helped.
We make no money ourselves from this venture as Water4Ethiopia is run by volunteers with full-time jobs. Water4Ethiopia gives substantially more to the Third World than other brands, as we give 25p per bottle compared to One Water's 1.5p and Life Water's 0.002p.
Andy and Jo from Water4Ethiopia look forward to you visiting our stall on Wednesday.
Amesegenallo! – Thank you!
Address: Water4Ethiopia
PO Box 1157,
Cheltenham,
GL50 9RS
Contact Name: Andy McAllister
Contact Number: 07753 604800
Contact Email: andy@water4ethiopia.org
Visit Website: http://www.water4ethiopia.org/
Grantham B2B 2011 Organised by:
Title sponsor: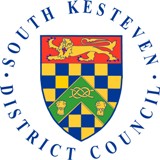 Supported By:

Businesses/Organisations Exhibiting at Grantham B2B 2011:
National Apprenticeship Service
LANDMARK IFA LTD. Independent Financial Advisers
Wardour Secure Networks Limited
The Priory Business and Conference Venue
Innovation Advice and Guidance delivered by ANGLE Technology
Lincolnshire Chamber of Commerce
Feel Better Therapies - Helping YOU to feel better!
Vale Creations - Personalised Clothing & Promotional Merchandise
Ashdale Hotels - Angel and Royal Hotel
Federation of Small Businesses (FSB)
South Kesteven District Council
Leadership and Management Advisory Service
Simon Hopkins Electrical Services
TBWS Productions - Youth Director
The Anne Lucas Catering Company
Grantham College Business Development Centre
Liberty Rose's Tea Room & Fancy Goods Shop
Pauline Brown Presents Miss Captain & Lady Captain French Ladies Wear