Grantham College Business Development Centre
Grantham College Business Development Centre
Grantham College Business Development Centre provides training and skills development for individuals, employers and the community. The Business Development Centre is working to ensure that local needs are met through Government initiatives which include: Workplace NVQs; Apprenticeship Programmes; Personal and Community Development Learning; European Social Fund. The Business Development Department aims to deliver quality training tailored to meet your needs. We have a Business team who are dedicated to delivering effective training solutions that will develop your staff and improve your business performance. Our commitment to local business is outlined in our Employer Charter and our Employer Standards of Service.
We are flexible in our approach and ensure that our training solutions fit your requirements- our areas of expertise are:
Administration, Assessor/Verifier Awards, Childcare, Computer Skills, Construction Trades, Contact Centre Operations, Customer Service, Engineering, Food Manufacturing, Health and Social Care, Hospitality and Catering, Management, Motor Vehicle Maintenance, Plumbing, Retail, Sales, Skills for Like - Skills for Work, Supporting Teaching and Learning, Team Leading, Warehouse and Storage.
Address: Grantham College Business Development Centre
34 The George Centre
Grantham
Lincolnshire
NG31 6LH
Contact Name: General Enquiries
Contact Number: 01476 400260
Contact Email: enquiry@grantham.ac.uk
Visit Website: http://www.grantham.ac.uk/business
Grantham B2B 2011 Organised by:
Title sponsor: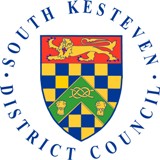 Supported By:

Businesses/Organisations Exhibiting at Grantham B2B 2011:
National Apprenticeship Service
LANDMARK IFA LTD. Independent Financial Advisers
Wardour Secure Networks Limited
The Priory Business and Conference Venue
Innovation Advice and Guidance delivered by ANGLE Technology
Lincolnshire Chamber of Commerce
Feel Better Therapies - Helping YOU to feel better!
Vale Creations - Personalised Clothing & Promotional Merchandise
Ashdale Hotels - Angel and Royal Hotel
Federation of Small Businesses (FSB)
South Kesteven District Council
Leadership and Management Advisory Service
Simon Hopkins Electrical Services
TBWS Productions - Youth Director
The Anne Lucas Catering Company
Grantham College Business Development Centre
Liberty Rose's Tea Room & Fancy Goods Shop
Pauline Brown Presents Miss Captain & Lady Captain French Ladies Wear