EMB Ltd - Business Link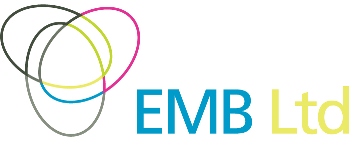 EMB Ltd, delivering a range of business improvement services including Business Link, Investors in People and the Leadership and Management Advisory Service
EMB Ltd, is the leading enterprise and development company responsible for local delivery of a range of business improvement services, which includes: Business Link, Investors in People and the Leadership and Management Advisory Service
A vibrant business development and improvement company with an impressive delivery record for private and public sector clients from small and medium enterprises to Government Agencies. We specialise in delivering programmes and initiatives that improve the prospects and performance of businesses and individuals, helping to create and safeguard jobs and driving innovation and growth.

We help people and businesses think differently. This can cover providing support for individuals exploring self employment or developing leadership capabilities or working with business to encourage growth through the exploration of new markets, development of products and services, diversification or strategic change.
Address: EMB Ltd Head Office,
Innovation House,
Riverside Park,
Raynesway,
Derby,
DE21 7BF
Contact Name: Information Team
Contact Number: 01332 826 300
Contact Email: info@embltd.co.uk
Visit Website: www.embltd.co.uk
Grantham B2B 2011 Organised by:
Title sponsor: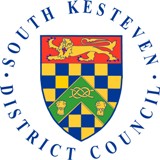 Supported By:

Businesses/Organisations Exhibiting at Grantham B2B 2011:
National Apprenticeship Service
LANDMARK IFA LTD. Independent Financial Advisers
Wardour Secure Networks Limited
The Priory Business and Conference Venue
Innovation Advice and Guidance delivered by ANGLE Technology
Lincolnshire Chamber of Commerce
Feel Better Therapies - Helping YOU to feel better!
Vale Creations - Personalised Clothing & Promotional Merchandise
Ashdale Hotels - Angel and Royal Hotel
Federation of Small Businesses (FSB)
South Kesteven District Council
Leadership and Management Advisory Service
Simon Hopkins Electrical Services
TBWS Productions - Youth Director
The Anne Lucas Catering Company
Grantham College Business Development Centre
Liberty Rose's Tea Room & Fancy Goods Shop
Pauline Brown Presents Miss Captain & Lady Captain French Ladies Wear