Languages for Life Ltd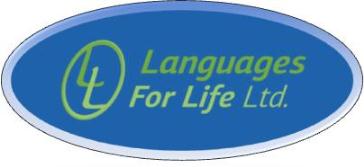 Languages for Life Ltd
Languages for Life Ltd. offer a One Stop language support from translating, interpreting, language tuition, voice-over etc. to representing our clients and their products abroad.
With the support of over 1500 qualified linguists we enable our customers to gain access to markets abroad and thus open doors for them to grow their businesses. All translators work only into their mother tongue and their areas of specialism, e.g. technical, legal, medical, marketing, certificates, etc.
We offer one-to-one or group tuition and all types of interpreting for most languages. Tuition and interpreting are also available via Skype.
Our customers range from Private Clients to SMEs and include two Blue Chip companies.
Languages for Life Ltd. stand for quality and we hold an ISO 9001-2008 certificate.
We are friendly, supportive and offer good value for money.
Address: Languages for Life Ltd
Welby Gate,
Welby Gardens,
Grantham,
NG31 8BN
Contact Name: Brigitte Peach
Contact Number: 01476 594154 or 07710 459657
Contact Email: info@languagesforlifeltd.com
Visit Website: http://www.languagesforlifeltd.com
Grantham B2B 2011 Organised by:
Title sponsor: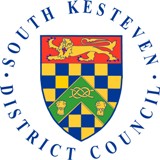 Supported By:

Businesses/Organisations Exhibiting at Grantham B2B 2011:
National Apprenticeship Service
LANDMARK IFA LTD. Independent Financial Advisers
Wardour Secure Networks Limited
The Priory Business and Conference Venue
Innovation Advice and Guidance delivered by ANGLE Technology
Lincolnshire Chamber of Commerce
Feel Better Therapies - Helping YOU to feel better!
Vale Creations - Personalised Clothing & Promotional Merchandise
Ashdale Hotels - Angel and Royal Hotel
Federation of Small Businesses (FSB)
South Kesteven District Council
Leadership and Management Advisory Service
Simon Hopkins Electrical Services
TBWS Productions - Youth Director
The Anne Lucas Catering Company
Grantham College Business Development Centre
Liberty Rose's Tea Room & Fancy Goods Shop
Pauline Brown Presents Miss Captain & Lady Captain French Ladies Wear