TBWS Productions – Youth Director

TBWS Productions - Youth Director
TBWS Productions is a company that takes pride in running filmmaking workshops. We also run private productions which can be arranged via email but mainly we run filmmaking projects with children. Our most recent project took place from the 1st Aug - 5th Aug. From this we created an amazing experience for all who attended as well as creating a fascinating and meticulous film. TBWS Productions has been officially open since March 2011. But as the owner and director I have been running projects and making films since the tender age of nine. TBWS Productions makes weekly videos on youtube, they can be found at youtube.com/Theboywhosees – The future of TBWS Productions lies within Hollywood as I hope to take myself and my organisation there as soon as possible. Making films holds a beacon of light for the future of filmmaking and TBWS Productions wants to take it before it burns out!!!
Grantham B2B 2011 Organised by:
Title sponsor: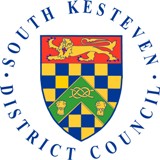 Supported By:

Businesses/Organisations Exhibiting at Grantham B2B 2011:
National Apprenticeship Service
LANDMARK IFA LTD. Independent Financial Advisers
Wardour Secure Networks Limited
The Priory Business and Conference Venue
Innovation Advice and Guidance delivered by ANGLE Technology
Lincolnshire Chamber of Commerce
Feel Better Therapies - Helping YOU to feel better!
Vale Creations - Personalised Clothing & Promotional Merchandise
Ashdale Hotels - Angel and Royal Hotel
Federation of Small Businesses (FSB)
South Kesteven District Council
Leadership and Management Advisory Service
Simon Hopkins Electrical Services
TBWS Productions - Youth Director
The Anne Lucas Catering Company
Grantham College Business Development Centre
Liberty Rose's Tea Room & Fancy Goods Shop
Pauline Brown Presents Miss Captain & Lady Captain French Ladies Wear