Pin & Tuck Notice Boards

Pin & Tuck Notice Boards
A decorative solution to being organised!
Hand-made French Style Notice/Memo/Pin Boards in various sizes and a wide range of quality fabrics. These beautifully crafted boards come with the option of tucking small items under the ribbons, or pinning larger items into the fabric & padding or even the pin board.
Use them in the:-
¨ Office - to keep business cards, to-do lists and reminders to hand
¨ Reception -to leave messages for staff members
¨ Kitchen -for family members to leave messages for each other and to keep appointment reminders handy
¨ Hall - to keep invitations, changeof address cards, important phone numbers
¨ Bedroom- great for displaying photos, postcards and other 'memories'. Teenagers and children love them for this
¨ Smaller Key Holder versions have been made with little fleur-de-lys hooks, perfect for all those house & car keys.
Bespokeboards can be made to any size and with your own fabric.
Address: Pin & Tuck Notice Boards
The Laurels
Charity Street
Carlton Scroop
Lincolnshire
NG32 3AT
Contact Name: Angela Ash
Contact Number(s): 0779 239 8682 / 01400 250722
Contact Email: pinandtuck@ashangela.plus.com
View Images: http://www.facebook.com/home.php#!/pages/Pin-Tuck-Notice-Boards/170138623056578?sk=info
Grantham B2B 2011 Organised by:
Title sponsor: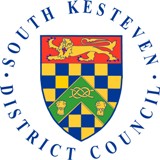 Supported By:

Businesses/Organisations Exhibiting at Grantham B2B 2011:
National Apprenticeship Service
LANDMARK IFA LTD. Independent Financial Advisers
Wardour Secure Networks Limited
The Priory Business and Conference Venue
Innovation Advice and Guidance delivered by ANGLE Technology
Lincolnshire Chamber of Commerce
Feel Better Therapies - Helping YOU to feel better!
Vale Creations - Personalised Clothing & Promotional Merchandise
Ashdale Hotels - Angel and Royal Hotel
Federation of Small Businesses (FSB)
South Kesteven District Council
Leadership and Management Advisory Service
Simon Hopkins Electrical Services
TBWS Productions - Youth Director
The Anne Lucas Catering Company
Grantham College Business Development Centre
Liberty Rose's Tea Room & Fancy Goods Shop
Pauline Brown Presents Miss Captain & Lady Captain French Ladies Wear