Vale Creations - personalised clothing and merchandise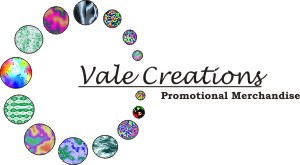 Vale Creations - personalised clothing & promotional merchandise
Vale Creations is a local business providing personalised clothing and promotional merchandise.
Vale Creations works with every customer or company to find a tailored approach that suits their merchandising needs, clothing or gift ideas. From corporate gifts to branded uniforms, and from hen party t-shirts and football kits to mugs and mouse mats featuring your company's logo and details, there is a solution to meet every requirement and budget.
Vale Creations is currently providing many local businesses with quality work clothes complete with personalised branding.
We supply top quality fleeces, polo shirts, hoodies, sweatshirts, t-shirts, coats and a full range of sports kits.
Recently, Vale Creations has been working alongside local charities, providing publicity t-shirts and bags in order to promote charity events.
With a fast turnaround time and no minimum order requirements, Vale Creations offers great customer service and competitive prices for any size order.
Contact Name: Sharon Tidman
Contact Number(s): 01476 500102 / 07703 177221
Contact Email: contact@valecreations.co.uk
Visit Website: http://www.valecreations.co.uk
Grantham B2B 2011 Organised by:
Title sponsor: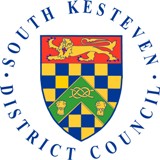 Supported By:

Businesses/Organisations Exhibiting at Grantham B2B 2011:
National Apprenticeship Service
LANDMARK IFA LTD. Independent Financial Advisers
Wardour Secure Networks Limited
The Priory Business and Conference Venue
Innovation Advice and Guidance delivered by ANGLE Technology
Lincolnshire Chamber of Commerce
Feel Better Therapies - Helping YOU to feel better!
Vale Creations - Personalised Clothing & Promotional Merchandise
Ashdale Hotels - Angel and Royal Hotel
Federation of Small Businesses (FSB)
South Kesteven District Council
Leadership and Management Advisory Service
Simon Hopkins Electrical Services
TBWS Productions - Youth Director
The Anne Lucas Catering Company
Grantham College Business Development Centre
Liberty Rose's Tea Room & Fancy Goods Shop
Pauline Brown Presents Miss Captain & Lady Captain French Ladies Wear