Federation of Small Businesses (FSB)

Federation of Small Businesses (FSB)
The FSB is the UK's leading business organisation with over 200,000 business members (over 6,000 in its' Lincolnshire Region) ranging from the self employed to firms with 250 employees. The FSB is owned by its' members and provides a wide range of protection and benefits. It provides 24 hour a day, 365 days a year Legal Advice from qualified lawyers which is entirely free to members; protection against a Full Inland Revenue investigation from FSB's own HMRC trained experts; insurance protection for legal defence and an employment disputes service with payments of statutory awards; information on employment law, tax and commercial law; legal documents downloadable in MS Word; payments if the member, or their employees, are called for Jury Service; free support from FSB Care in cases of a serious health condition and benefits like free business banking through Co-op Bank, special rates for merchant services, insurances and much, much more!
Address: Federation of Small Businesses (FSB)
Lincolnshire Region Office,
1 Henley Way,
Doddington Road,
Lincoln,
LN6 3QR.
Contact Name: Michael Self (Development Manager)
Contact Number: 01522 688070
Fax Number: 01522 688089
Contact Email: michael.self@fsb.org.uk
Visit Website: http://www.fsb.org.uk/Lincolnshire
Grantham B2B 2011 Organised by:
Title sponsor: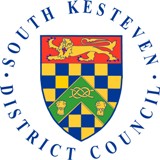 Supported By:

Businesses/Organisations Exhibiting at Grantham B2B 2011:
National Apprenticeship Service
LANDMARK IFA LTD. Independent Financial Advisers
Wardour Secure Networks Limited
The Priory Business and Conference Venue
Innovation Advice and Guidance delivered by ANGLE Technology
Lincolnshire Chamber of Commerce
Feel Better Therapies - Helping YOU to feel better!
Vale Creations - Personalised Clothing & Promotional Merchandise
Ashdale Hotels - Angel and Royal Hotel
Federation of Small Businesses (FSB)
South Kesteven District Council
Leadership and Management Advisory Service
Simon Hopkins Electrical Services
TBWS Productions - Youth Director
The Anne Lucas Catering Company
Grantham College Business Development Centre
Liberty Rose's Tea Room & Fancy Goods Shop
Pauline Brown Presents Miss Captain & Lady Captain French Ladies Wear