Wardour Secure Networks Limited

Wardour Secure Networks Limited
Wardour Secure Networks Limited supply, install and maintain IT equipment to meet all your business IT needs.
Our customers range from financial institutions, accountancy and electrical training firms to wine bars and home users.
From mice to screens, to secure solutions for networks and data centres.
As Cisco Small Business Specialists, Watchguard Engineers and Microsoft Certified Engineers we can tailor your requirements to fit your need and budget.
We are pleased to be able to offer a range of support options from an annual support agreement to ad-hoc support either on site or remote connections. As part of our support offerings we can actively monitor your entire network from internet usage to server utilisation to firewall configuration.
We want you to be happy with our service and recommend us to your colleagues , feedback is requested from customers so we can maintain our high level of service. If you aren't happy we aren't happy.
Address:
Wardour Secure Networks Limited
21 Wardour Drive, Grantham. Lincs, NG31 9TY
Contact: Simon Pell
Contact Number: 01476573599
Contact Email: enquiries@wardour.net
Visit Website: http://www.wardour.net
Grantham B2B 2011 Organised by:
Title sponsor: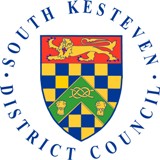 Supported By:

Businesses/Organisations Exhibiting at Grantham B2B 2011:
National Apprenticeship Service
LANDMARK IFA LTD. Independent Financial Advisers
Wardour Secure Networks Limited
The Priory Business and Conference Venue
Innovation Advice and Guidance delivered by ANGLE Technology
Lincolnshire Chamber of Commerce
Feel Better Therapies - Helping YOU to feel better!
Vale Creations - Personalised Clothing & Promotional Merchandise
Ashdale Hotels - Angel and Royal Hotel
Federation of Small Businesses (FSB)
South Kesteven District Council
Leadership and Management Advisory Service
Simon Hopkins Electrical Services
TBWS Productions - Youth Director
The Anne Lucas Catering Company
Grantham College Business Development Centre
Liberty Rose's Tea Room & Fancy Goods Shop
Pauline Brown Presents Miss Captain & Lady Captain French Ladies Wear