Safety Horizon

Safety Horizon
Safety Horizon is a leading provider of health and safety consultancy based in the South-West and East Midlands providing support across the United Kingdom. We offer our clients a professional service, and our main objective is to deliver sense and simplicity to health and safety in the workplace.
The following is a summary of our services: advice and support; auditing and inspection; training; consultancy; accident support and investigation; risk management advice; and event safety management.
We offer IOSH and CIEH accredited training, we deliver SMSTS and SSSTS courses.
We offer a full consultancy service. We can look at individual health and safety issues. We are able to develop, and assist with, the implementation of health and safety management systems to OHSMS 18001 and HSG 65 standards. We also develop systems that deliver the environmental 14001 and quality 9001 standards. We are BSI lead auditors for all 3 standards mentioned.
Address:
Safety Horizon
12 Lambert Mews
Stamford
Lincolnshire
PE9 2GL
Contact Name: Colin Nottage
Contact Number: 07799 656303
Contact Email: Colin.nottage@safetyhorizon.com
Visit Website: http://www.safetyhorizon.com
Grantham B2B 2011 Organised by:
Title sponsor: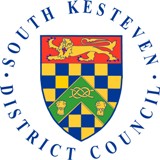 Supported By:

Businesses/Organisations Exhibiting at Grantham B2B 2011:
National Apprenticeship Service
LANDMARK IFA LTD. Independent Financial Advisers
Wardour Secure Networks Limited
The Priory Business and Conference Venue
Innovation Advice and Guidance delivered by ANGLE Technology
Lincolnshire Chamber of Commerce
Feel Better Therapies - Helping YOU to feel better!
Vale Creations - Personalised Clothing & Promotional Merchandise
Ashdale Hotels - Angel and Royal Hotel
Federation of Small Businesses (FSB)
South Kesteven District Council
Leadership and Management Advisory Service
Simon Hopkins Electrical Services
TBWS Productions - Youth Director
The Anne Lucas Catering Company
Grantham College Business Development Centre
Liberty Rose's Tea Room & Fancy Goods Shop
Pauline Brown Presents Miss Captain & Lady Captain French Ladies Wear