Vale Pack Ltd

Vale Pack Ltd
Vale Pack is a specialist packaging company providing a comprehensive range of primary packaging materials locally, nationally and internationally.
The film division, recently re-branded as Microwrap Films, is a leading converter and manufacturer of stretch wrap and complementary packaging products. We specialize in the supply of Microwrap® branded prestretched hand and machine wrap; standard and power prestretch machine wrap; hand wrap in cast and blown quality; handywrap/spiral wrap bundling film and perforated film - all supplied in a complete range of gauges and colours.
Boxtopia, on the other hand, is a specialist supplier of bespoke boxes and complementary packaging products. We manufacture any size, any shape and any quantity but specialize in the supply of short run plain, printed, die cut and coloured corrugated cardboard boxes.
Our service is fast, friendly and reliable and quality is guaranteed. The team has a wealth of knowledge and is always ready to help.
Address:
Vale Pack Ltd
Units 4-5 Dysart Road
Grantham
NG31 7EJ
Contact Name: Sales Team
Contact Number: 01476 576 090
Fax Number: 01476 564 002
Contact Email: info@valepack.co.uk
Visit Website(s): http://www.boxtopia.co.uk/ and http://microwrapfilms.co.uk/
Grantham B2B 2011 Organised by:
Title sponsor: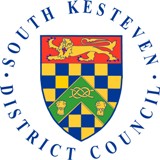 Supported By:

Businesses/Organisations Exhibiting at Grantham B2B 2011:
National Apprenticeship Service
LANDMARK IFA LTD. Independent Financial Advisers
Wardour Secure Networks Limited
The Priory Business and Conference Venue
Innovation Advice and Guidance delivered by ANGLE Technology
Lincolnshire Chamber of Commerce
Feel Better Therapies - Helping YOU to feel better!
Vale Creations - Personalised Clothing & Promotional Merchandise
Ashdale Hotels - Angel and Royal Hotel
Federation of Small Businesses (FSB)
South Kesteven District Council
Leadership and Management Advisory Service
Simon Hopkins Electrical Services
TBWS Productions - Youth Director
The Anne Lucas Catering Company
Grantham College Business Development Centre
Liberty Rose's Tea Room & Fancy Goods Shop
Pauline Brown Presents Miss Captain & Lady Captain French Ladies Wear