Datcom

Datcom
We are an IT solutions and support company based in Grantham and Lincoln providing help to over 150 businesses in the East Midlands region.
Our team consists of a core of 12 IT professionals, who love working with computers, and get a buzz out of helping our customers. We assign a team to each business we support, consisting of three techies per team. Our aim is for customers to think of us as another department or employee in their business, and on the whole they do!
We also leverage technology to help make us experts at managing IT networks. The advanced tool sets we use for companies with over a hundred computers, we also use for our smaller customers, at no cost. Our tools enable us to find problems before they occur and fix them remotely. You won't even know we were there!
Address:
Datcom
Lynx House
Elmer St South
Grantham
NG31 6QY
Contact Name: Andrew Townsend
Contact Number: 0845 521 2405
Fax Number: 0845 521 2407
Contact Email: andrew@datcom.co.uk
Visit Website: http://www.datcom.co.uk
Grantham B2B 2011 Organised by:
Title sponsor: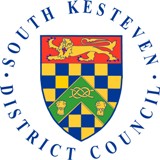 Supported By:

Businesses/Organisations Exhibiting at Grantham B2B 2011:
National Apprenticeship Service
LANDMARK IFA LTD. Independent Financial Advisers
Wardour Secure Networks Limited
The Priory Business and Conference Venue
Innovation Advice and Guidance delivered by ANGLE Technology
Lincolnshire Chamber of Commerce
Feel Better Therapies - Helping YOU to feel better!
Vale Creations - Personalised Clothing & Promotional Merchandise
Ashdale Hotels - Angel and Royal Hotel
Federation of Small Businesses (FSB)
South Kesteven District Council
Leadership and Management Advisory Service
Simon Hopkins Electrical Services
TBWS Productions - Youth Director
The Anne Lucas Catering Company
Grantham College Business Development Centre
Liberty Rose's Tea Room & Fancy Goods Shop
Pauline Brown Presents Miss Captain & Lady Captain French Ladies Wear