Grantham Growth Point (SKDC)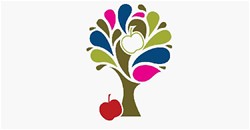 Grantham Growth Point
Grantham was awarded "Growth Point" status in 2007 and received over £6 million from the Department of Communities and Local Government (DCLG) following a successful bid made by South Kesteven District Council and Lincolnshire County Council working in partnership.
SKDC and LCC have a vision for Grantham to become:
A bigger, better and more balanced town
A connected town
A gateway to a sustainable future
Provide benefits for all
In order to deliver this vision, the partners have identified six key objectives for all future investment and development. These objectives are:
Objective 1 - Environmental Excellence and Sustainability
Objective 2 - Sustainable Population Growth
Objective 3 - Sustainable Economic Growth
Objective 4 - Sustainable Transport Improvements
Objective 5 - Develop the Town Centre's Retail, Leisure and Evening Economy
Objective 6 - Improve Local Services and Community Infrastructure, Benefits for All and Regeneration
As the UK emerges from the economic challenges of the last few years, the Growth Point Partnership remain as committed as everto deliver these objectives and we have developed a strong rapport with private sector landowners, businesses and developers
These objectives are also aligned with SKDC planning policy in the form of the adopted Core Strategy, the emerging Grantham Area Action Plan due for adoption in 2012 and other planning policy documents.
In order to deliver the growth aspirations for Grantham a number of key development sites have been identified including two large, sustainable urban extension sites, as well as four town centre sites which, once redeveloped, will provide high value employment opportunities as well as significantly enhancing the retail and leisure facilities in the town.
Delivery of the Grantham Growth Point objectives, will realise the vision for Grantham to become a thriving and successful sub regional economic centre.
For more information contact the Grantham Growth Point Team:
Contact Number: 01476 406080
Fax Number: 01476 406000
Contact Email: customerservices@southkesteven.gov.uk
Visit Website: www.southkesteven.gov.uk/index.aspx?articleid=2017
Grantham B2B 2011 Organised by:
Title sponsor: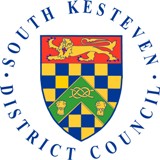 Supported By:

Businesses/Organisations Exhibiting at Grantham B2B 2011:
National Apprenticeship Service
LANDMARK IFA LTD. Independent Financial Advisers
Wardour Secure Networks Limited
The Priory Business and Conference Venue
Innovation Advice and Guidance delivered by ANGLE Technology
Lincolnshire Chamber of Commerce
Feel Better Therapies - Helping YOU to feel better!
Vale Creations - Personalised Clothing & Promotional Merchandise
Ashdale Hotels - Angel and Royal Hotel
Federation of Small Businesses (FSB)
South Kesteven District Council
Leadership and Management Advisory Service
Simon Hopkins Electrical Services
TBWS Productions - Youth Director
The Anne Lucas Catering Company
Grantham College Business Development Centre
Liberty Rose's Tea Room & Fancy Goods Shop
Pauline Brown Presents Miss Captain & Lady Captain French Ladies Wear