Commsplus (TR) Ltd

Commsplus (TR) Ltd
Commsplus (TR) Ltd is a nationwide company that specialises in the supply and repair of Analogue Handsets and Headsets for Call Centres.
The headsets supplied are from the Italian Manufacturer Altesys and in the last 6 years over 10,000 have been supplied to various users throughout the UK including Zurich, Lloyds TSB, Cable and Wireless and Niagara Health Care. The headsets all come with a 3 year no quibble warranty and are all noise cancelling.
The company is an established Distributor for the ATL range of Analogue handsets widely used in major organisations as they come with a 10 year warranty and are extremely robust and reliable.
The company has a fully equipped workshop and is able to repair and refurbish a wide range of analogue telephones and most headsets.
The company is based in Gloucestershire supplying throughout the UK using specialist carrier services to ensure next day deliveries.
Address: Commsplus (TR) Ltd
Unit 2 Evergreen Industrial Park,
Broadway Lane,
South Cerney
Cirencester
Gl7 5UH
Contact Name: Martyn Ridler
Contact Number: 01285869357
Fax Number: 01285869617
Contact Email: sales@commsplustr.co.uk
Visit Website: http://www.commsplustr.co.uk
Grantham B2B 2011 Organised by:
Title sponsor: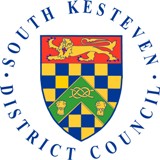 Supported By:

Businesses/Organisations Exhibiting at Grantham B2B 2011:
National Apprenticeship Service
LANDMARK IFA LTD. Independent Financial Advisers
Wardour Secure Networks Limited
The Priory Business and Conference Venue
Innovation Advice and Guidance delivered by ANGLE Technology
Lincolnshire Chamber of Commerce
Feel Better Therapies - Helping YOU to feel better!
Vale Creations - Personalised Clothing & Promotional Merchandise
Ashdale Hotels - Angel and Royal Hotel
Federation of Small Businesses (FSB)
South Kesteven District Council
Leadership and Management Advisory Service
Simon Hopkins Electrical Services
TBWS Productions - Youth Director
The Anne Lucas Catering Company
Grantham College Business Development Centre
Liberty Rose's Tea Room & Fancy Goods Shop
Pauline Brown Presents Miss Captain & Lady Captain French Ladies Wear