Reflect Recruitment Group Ltd

Reflect Recruitment Group - Local Jobs for Local People
Reflect Recruitment Group provides temporary and permanent recruitment assistance to local businesses and individuals looking for work in Grantham, Sleaford, Newark, Lincoln and the surrounding villages.
Reflect Recruitment Group works with all local businesses of all sizes across all sectors and industries. The type of staff supplied can fulfil roles in administration, accounts, industrial, manufacturing, warehousing, managerial, technical or engineering.
Through thorough interviewing, testing and referencing we will always know that we have the right person with the right skills and personality for your role. Whatever the role or person that you are looking for locally, Reflect Recruitment Group are the company to assist you.
Please contact us for more information on 01476 567111 or info@rrgroup.co.uk.
Address: Reflect Recruitment Group Ltd
2a Market Place
Grantham
NG31 6LQ
Contact Name: Cameron Ford
Contact Number: 01476 567111
Fax Number: 01476 567778
Contact Email: info@rrgroup.co.uk
Visit Website: http://www.rrgroup.co.uk
Grantham B2B 2011 Organised by:
Title sponsor: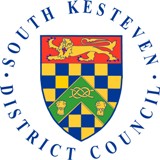 Supported By:

Businesses/Organisations Exhibiting at Grantham B2B 2011:
National Apprenticeship Service
LANDMARK IFA LTD. Independent Financial Advisers
Wardour Secure Networks Limited
The Priory Business and Conference Venue
Innovation Advice and Guidance delivered by ANGLE Technology
Lincolnshire Chamber of Commerce
Feel Better Therapies - Helping YOU to feel better!
Vale Creations - Personalised Clothing & Promotional Merchandise
Ashdale Hotels - Angel and Royal Hotel
Federation of Small Businesses (FSB)
South Kesteven District Council
Leadership and Management Advisory Service
Simon Hopkins Electrical Services
TBWS Productions - Youth Director
The Anne Lucas Catering Company
Grantham College Business Development Centre
Liberty Rose's Tea Room & Fancy Goods Shop
Pauline Brown Presents Miss Captain & Lady Captain French Ladies Wear