UK Trade & Investment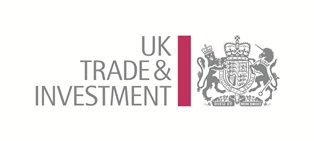 UK Trade & Investment
Where in the world is your next customer?
UK Trade & Investment (UKTI) is the Government Department that helps UK-based companies succeed in the global economy and assists overseas companies to bring their high-quality investment to the UK.
UKTI staff are experts in Helping Your Business Grow Internationally. We provide expert trade advice and practical support to UK-based companies wishing to grow their business overseas. With 2,400 staff and a presence in 96 countries, UKTI can assist you on every step of the exporting journey. Whatever stage of development your business is at, we can give you the support that you need to expand and prosper.
Through a range of unique services, including structured programmes, participation at selected trade fairs, outward missions and providing bespoke market intelligence, we can help you crack foreign markets and get to grips quickly with overseas regulations and business practice.
The East Midlands office is one of nine centres tasked with the aim of enhancing the competitiveness of companies in the region through overseas trade and investment.
Whether you are new to exporting or are a business experienced in international trade looking to expand into new markets, UKTI can help you develop your export capabilities and provides expert advice, reliable data, and professional research.
For further information, please contact the East Midlands team on 0845 052 4001. www.ukti.gov.uk
Address:
UK Trade & Investment
Innovation House
Riverside Park
Raynesway
Derby
DE21 7BF
Contact Name: Kerry Bailey
Contact Number: 07769 235 308
Contact Email: Kerry.bailey@uktiem.co.uk
Visit Website: http://www.ukti.gov.uk/eastmidlands
Grantham B2B 2011 Organised by:
Title sponsor: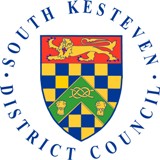 Supported By:

Businesses/Organisations Exhibiting at Grantham B2B 2011:
National Apprenticeship Service
LANDMARK IFA LTD. Independent Financial Advisers
Wardour Secure Networks Limited
The Priory Business and Conference Venue
Innovation Advice and Guidance delivered by ANGLE Technology
Lincolnshire Chamber of Commerce
Feel Better Therapies - Helping YOU to feel better!
Vale Creations - Personalised Clothing & Promotional Merchandise
Ashdale Hotels - Angel and Royal Hotel
Federation of Small Businesses (FSB)
South Kesteven District Council
Leadership and Management Advisory Service
Simon Hopkins Electrical Services
TBWS Productions - Youth Director
The Anne Lucas Catering Company
Grantham College Business Development Centre
Liberty Rose's Tea Room & Fancy Goods Shop
Pauline Brown Presents Miss Captain & Lady Captain French Ladies Wear