Leadership and Management Advisory Service

Leadership and Management Advisory Service
Grants of up to £1,000 are available to help leaders of eligible organisations pay for training and development to help their businesses grow. Funded by the Skills Funding Agency, the Leadership and Management Advisory Service is delivered in Central England by EMB Ltd.
Want to grow?
Whether yours is a new business or well established, ambitious plans for growth need a workforce that is fully engaged with your plans and the leadership and management skills to achieve this.
The Leadership and Management Advisory Service, delivered by EMB Ltd, offers a great opportunity to businesses and social enterprises in the East of England, West Midlands and East Midlands. If your organisation employs less than 250 people and has the potential for high growth, the Service could help you to develop the leadership and management skills of a key member of staff.
Address: Leadership and Management Advisory Service
5 Merus Court
MeridianBusiness Park
Leicester
LE19 1RJ
Contact Name: Advisory Team
Contact Number: 0845 894 8969
Contact Email: lmas@embltd.co.uk
Visit Website: http://www.embltd.co.uk/lmas
Grantham B2B 2011 Organised by:
Title sponsor: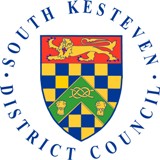 Supported By:

Businesses/Organisations Exhibiting at Grantham B2B 2011:
National Apprenticeship Service
LANDMARK IFA LTD. Independent Financial Advisers
Wardour Secure Networks Limited
The Priory Business and Conference Venue
Innovation Advice and Guidance delivered by ANGLE Technology
Lincolnshire Chamber of Commerce
Feel Better Therapies - Helping YOU to feel better!
Vale Creations - Personalised Clothing & Promotional Merchandise
Ashdale Hotels - Angel and Royal Hotel
Federation of Small Businesses (FSB)
South Kesteven District Council
Leadership and Management Advisory Service
Simon Hopkins Electrical Services
TBWS Productions - Youth Director
The Anne Lucas Catering Company
Grantham College Business Development Centre
Liberty Rose's Tea Room & Fancy Goods Shop
Pauline Brown Presents Miss Captain & Lady Captain French Ladies Wear