The Priory Business and Conference Venue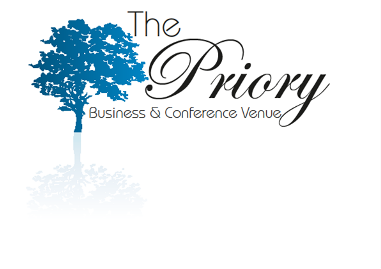 The Priory Business and Conference Venue
Bespoke Conferencing, Private Events and Weddings
The Priory is a grade 2 listed Georgian house set in the heart of Grantham. The 18th century building is set in its own secluded gardens, with the feature of its own medieval folly ruins.
It offers elegance and sophistication with professionalism and flexibility. The function rooms include an Edwardian style Boardroom for events for up to 10 people, and St Egelwynes Suite, a room providing a larger environment for up to 36* people, where conferences, fine dining and weddings can take place. There is a lounge which is suitable for informal receptions, meetings and small weddings.
The grounds are secluded, and are the perfect setting for summer receptions with backdrops of the building and folly for wedding photos and celebrations.
Whether your event is to take place in the day time, evening or weekend, The Priory will give you the ambience, presence and dignity that you are looking for.
Address:
The Priory Business and Conference Venue
7 Market Place
Grantham
Lincolnshire
NG31 6LJ
Contact Name: Sue Hodgson or Vicky Short
Contact Numbers: Sue - 01476 409701 or via mobile: 07968 738948
Vicky - 01476 409706 or via mobile: 07876 616787
Contact Emails: Sue.hodgson@thepriorybusinessvenue.co.uk
Vicky.short@thepriorybusinessvenue.co.uk
Visit Website: www.thepriorybusinessvenue.co.uk
Grantham B2B 2011 Organised by:
Title sponsor: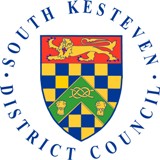 Supported By:

Businesses/Organisations Exhibiting at Grantham B2B 2011:
National Apprenticeship Service
LANDMARK IFA LTD. Independent Financial Advisers
Wardour Secure Networks Limited
The Priory Business and Conference Venue
Innovation Advice and Guidance delivered by ANGLE Technology
Lincolnshire Chamber of Commerce
Feel Better Therapies - Helping YOU to feel better!
Vale Creations - Personalised Clothing & Promotional Merchandise
Ashdale Hotels - Angel and Royal Hotel
Federation of Small Businesses (FSB)
South Kesteven District Council
Leadership and Management Advisory Service
Simon Hopkins Electrical Services
TBWS Productions - Youth Director
The Anne Lucas Catering Company
Grantham College Business Development Centre
Liberty Rose's Tea Room & Fancy Goods Shop
Pauline Brown Presents Miss Captain & Lady Captain French Ladies Wear