My Home Survey Ltd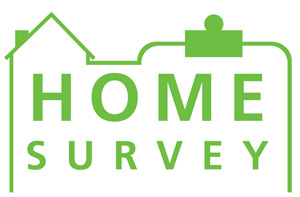 My Home Survey Ltd
My Home Survey Ltd are surveyors that offer an extensive range of services to estate agents, letting agents, social landlords and homeowners. Services include energy performance certificates, buyers surveys, insulation surveys, floor plans, photography and energy saving advice and product sales.
Since 2006 Carl (Managing Director) has been lobbying Government for the development of home energy saving strategies based upon sound assessments and advice. Carl is at the forefront of the development of the Green Deal which is to be launched next October. Carl now has seats on various Government forums including the Energy Performance of Building Directive (responsible for the implementation of European Legislation on Energy) and the Green Deal Advisor forum (responsible for the development of the advisor role and qualification).
Carl is about to launch the Green Deal Advisor Association (www.GDAA.org.uk) and a Green Deal Trades Network (www.GreenDealNetwork.org.uk). These will allow local electricians, heating engineers, plumbers and advisors to participate in the Green Deal and compete against the large multinational companies. Without the networks it will be very difficult for the smaller companies to be involved and they stand to lose a lot of work. We are looking to have in excess of 30,000 members nationally.
Address: My Home Survey Ltd
7 Delaine Close
Bourne
PE10 9LP
Contact Name: Carl Harvey
Contact Number: 01778 394188
Contact Email: info@homesurvey.eu
Visit Website: www.homesurvey.eu
Grantham B2B 2011 Organised by:
Title sponsor: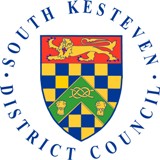 Supported By:

Businesses/Organisations Exhibiting at Grantham B2B 2011:
National Apprenticeship Service
LANDMARK IFA LTD. Independent Financial Advisers
Wardour Secure Networks Limited
The Priory Business and Conference Venue
Innovation Advice and Guidance delivered by ANGLE Technology
Lincolnshire Chamber of Commerce
Feel Better Therapies - Helping YOU to feel better!
Vale Creations - Personalised Clothing & Promotional Merchandise
Ashdale Hotels - Angel and Royal Hotel
Federation of Small Businesses (FSB)
South Kesteven District Council
Leadership and Management Advisory Service
Simon Hopkins Electrical Services
TBWS Productions - Youth Director
The Anne Lucas Catering Company
Grantham College Business Development Centre
Liberty Rose's Tea Room & Fancy Goods Shop
Pauline Brown Presents Miss Captain & Lady Captain French Ladies Wear