Investors in People

Investors in People
Investors in People is all about business improvement. It can transform your organisation's performance by targeting your chosen business priorities.
Investors in People is a proven business improvement framework that can significantly improve financial performance, profitability, productivity and increase employee involvement and focus. Independent research has proved this and our clients, from the smallest to the largest, also agree. It is the only business improvement framework based on your most important asset - your people and their development.
The benefits of being focused on people are increased staff retention, motivation, productivity and to improve the receptivity for cultural change within your organisation.
Our framework has been developed since 1991 with some of the world's leading organisations offering Investors in People users access to world-class good practice.
For more information about how Investors in People can deliver real business benefits to your organisation, visit us or call 0845 872 7727.
Address: Investors in People
Investors in People (Central England)
5 Merus Court
MeridianBusiness Park
Leicester
LE19 1RJ
Contact Name: Advisory Team
Contact Number: 0845 872 7727
Contact Email: info@iipcentralengland.co.uk
Visit Website: http://www.iipcentralengland.co.uk
Grantham B2B 2011 Organised by:
Title sponsor: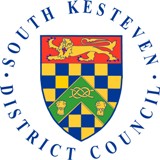 Supported By:

Businesses/Organisations Exhibiting at Grantham B2B 2011:
National Apprenticeship Service
LANDMARK IFA LTD. Independent Financial Advisers
Wardour Secure Networks Limited
The Priory Business and Conference Venue
Innovation Advice and Guidance delivered by ANGLE Technology
Lincolnshire Chamber of Commerce
Feel Better Therapies - Helping YOU to feel better!
Vale Creations - Personalised Clothing & Promotional Merchandise
Ashdale Hotels - Angel and Royal Hotel
Federation of Small Businesses (FSB)
South Kesteven District Council
Leadership and Management Advisory Service
Simon Hopkins Electrical Services
TBWS Productions - Youth Director
The Anne Lucas Catering Company
Grantham College Business Development Centre
Liberty Rose's Tea Room & Fancy Goods Shop
Pauline Brown Presents Miss Captain & Lady Captain French Ladies Wear