Simon Hopkins Electrical Services

Simon Hopkins Electrical Services
Simon Hopkins Electrical Services are professional electricians in Lincolnshire, Leicestershire and the surrounding areas.
With a combined experience exceeding 25 years of electrical knowledge we pride ourselves with excellent customer service along with high attention to safety in all aspects of electrical industry from rewires to office refurbishment and CCTV.
Address: Simon Hopkins Electrical Services
51 Longcliffe Road
Grantham
Lincolnshire
NG31 8EE
Contact Name: Simon Hopkins
Contact Number: 01476 452 177
Contact Email: info@sh-es.co.uk
Visit Website: http://www.sh-es.co.uk
Grantham B2B 2011 Organised by:
Title sponsor: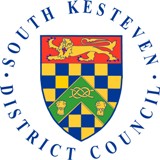 Supported By:

Businesses/Organisations Exhibiting at Grantham B2B 2011:
National Apprenticeship Service
LANDMARK IFA LTD. Independent Financial Advisers
Wardour Secure Networks Limited
The Priory Business and Conference Venue
Innovation Advice and Guidance delivered by ANGLE Technology
Lincolnshire Chamber of Commerce
Feel Better Therapies - Helping YOU to feel better!
Vale Creations - Personalised Clothing & Promotional Merchandise
Ashdale Hotels - Angel and Royal Hotel
Federation of Small Businesses (FSB)
South Kesteven District Council
Leadership and Management Advisory Service
Simon Hopkins Electrical Services
TBWS Productions - Youth Director
The Anne Lucas Catering Company
Grantham College Business Development Centre
Liberty Rose's Tea Room & Fancy Goods Shop
Pauline Brown Presents Miss Captain & Lady Captain French Ladies Wear