National Apprenticeship Service

The National Apprenticeship Service
The National Apprenticeship Service (NAS) works with the Departments for Business, Innovation and Skills (BIS) and The Department for Education (DfE), to drive forward the Government's ambition for Apprenticeships. The service aims to bring about a significant growth in the number of employers offering Apprenticeships.
The NAS takes total responsibility for the delivery of Apprenticeships and works with employers to help them introduce apprentices into their businesses, help those looking to start their careers find an Apprenticeship and contributes towards the costs of the training and qualifications within an Apprenticeship.
We engage with a wide range of partners to help design the frameworks for apprentices and we implement all government polices aimed at improving the quality and quantity of Apprenticeships.
Apprenticeships truly are good for you
Visit www.apprenticeships.gov.uk or call 08000 150 600
Address:
National Apprenticeship Service
Meridian East
Meridian Business Park,
Leicester
LE19 1UU
Contact: Jonathan Poxon, Learner Services Manager
Contact Number: 07721 499568
Contact Email: Jonathan.poxon@apprenticeships.gov.uk
Visit Website: http://www.apprenticeships.org.uk/
Grantham B2B 2011 Organised by:
Title sponsor: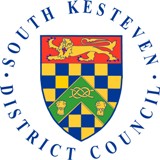 Supported By:

Businesses/Organisations Exhibiting at Grantham B2B 2011:
National Apprenticeship Service
LANDMARK IFA LTD. Independent Financial Advisers
Wardour Secure Networks Limited
The Priory Business and Conference Venue
Innovation Advice and Guidance delivered by ANGLE Technology
Lincolnshire Chamber of Commerce
Feel Better Therapies - Helping YOU to feel better!
Vale Creations - Personalised Clothing & Promotional Merchandise
Ashdale Hotels - Angel and Royal Hotel
Federation of Small Businesses (FSB)
South Kesteven District Council
Leadership and Management Advisory Service
Simon Hopkins Electrical Services
TBWS Productions - Youth Director
The Anne Lucas Catering Company
Grantham College Business Development Centre
Liberty Rose's Tea Room & Fancy Goods Shop
Pauline Brown Presents Miss Captain & Lady Captain French Ladies Wear