Ashdale Hotels – Angel and Royal Hotel

Ashdale Hotels - Angel and Royal Hotel
Ashdale Hotels is a collection of five grade listed, distinctive and character hotels situated in the Yorkshire and Lincolnshire area including The Angel and Royal in Grantham, Grants Hotel in Harrogate, The Dower House in Knaresborough, Hazlewood Castle in Tadcaster and the King's Head Hotel Richmond, North Yorkshire.
Each hotel has a unique offering including landscaped gardens, integrated coffee houses, al fresco dining, Leisure on site or affiliated to, a Day Spa, a luxury Spa and of a course a castle with 77 acres of parklands. But all offer high quality service, standards and that 'home from home' appeal.
With award winning restaurants, picnic hampers for the gardens made with our own grown produce, family wine growers, tailor made packages and much more – you would want to visit them all.
Address:
Angel and Royal Hotel
4-5 High Street
Grantham
NG31 6PN
Contact Name: Melissa Watson
Contact Number: 01476 565816
Fax Number: 01476 567149
Contact Email: Melissa.watson@ashdalehotels.com
Visit Website: http://www.angelandroyal.co.uk
Grantham B2B 2011 Organised by:
Title sponsor: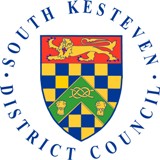 Supported By:

Businesses/Organisations Exhibiting at Grantham B2B 2011:
National Apprenticeship Service
LANDMARK IFA LTD. Independent Financial Advisers
Wardour Secure Networks Limited
The Priory Business and Conference Venue
Innovation Advice and Guidance delivered by ANGLE Technology
Lincolnshire Chamber of Commerce
Feel Better Therapies - Helping YOU to feel better!
Vale Creations - Personalised Clothing & Promotional Merchandise
Ashdale Hotels - Angel and Royal Hotel
Federation of Small Businesses (FSB)
South Kesteven District Council
Leadership and Management Advisory Service
Simon Hopkins Electrical Services
TBWS Productions - Youth Director
The Anne Lucas Catering Company
Grantham College Business Development Centre
Liberty Rose's Tea Room & Fancy Goods Shop
Pauline Brown Presents Miss Captain & Lady Captain French Ladies Wear