OCUREM Limited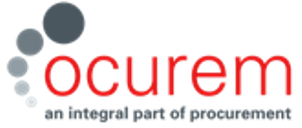 OCUREM Limited
Ocurem helps companies to understand tendering, procurement and the world of bidding!
Ocurem offer amazing training to support your sales and admin teams understand the tendering process. This could focus on where to start, how to complete a tender, how to interpret a tender, preparing for a pitch meeting or even identifying where tender opportunities are advertised.
Ocurem are able to find suitable tenders for you, with our Tender Watch Service saving you time, as you get a single email weekly, and Ocurem will search 3 times per week on your behalf.
Ocurem have expert bid writer, all who have buying experience to assist you or offer you an outsourced service for writing bid responses. If you have ever wondered what response to write to a question – then Ocurem can help!
Ocurem have off the shelf e-learning if you would prefer to download and learn in your own time from only £6.99 per e-learning download see www.ocurem.com and click on e-learning.
Address:
Ocurem Limited
14A Main Street
Sprotbrough
Doncaster
DN5 7RF
Contact Name: Jennifer Beech
Contact Number: 01302 852550
Contact Email: Hello@ocurem.com
Visit Website: www.ocurem.com
Grantham B2B 2011 Organised by:
Title sponsor: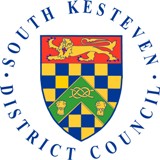 Supported By:

Businesses/Organisations Exhibiting at Grantham B2B 2011:
National Apprenticeship Service
LANDMARK IFA LTD. Independent Financial Advisers
Wardour Secure Networks Limited
The Priory Business and Conference Venue
Innovation Advice and Guidance delivered by ANGLE Technology
Lincolnshire Chamber of Commerce
Feel Better Therapies - Helping YOU to feel better!
Vale Creations - Personalised Clothing & Promotional Merchandise
Ashdale Hotels - Angel and Royal Hotel
Federation of Small Businesses (FSB)
South Kesteven District Council
Leadership and Management Advisory Service
Simon Hopkins Electrical Services
TBWS Productions - Youth Director
The Anne Lucas Catering Company
Grantham College Business Development Centre
Liberty Rose's Tea Room & Fancy Goods Shop
Pauline Brown Presents Miss Captain & Lady Captain French Ladies Wear