New Stamford College

New College Stamford
+skills(Customised Learning) aims toprovide free NVQ Level 2 qualifications in Customer Service, Retail and Business Administration as well as basic skills training in literacy, numeracy and English for speakers of other languages. Employees (19 years+) within any small or medium sized enterprise (SME) in East Lindsey, Boston, South Holland and South Kesteven are eligible. SME Employers are able to develop their staff without the expense of training costs, developing staff through training is the best way to retain them.
Eligible staff members could be:
· Those under threat of redundancy
· Those without basic skills or first level 2 qualification
· People for whom English is not their first language
· Older workers (50+)
· Lone parents or those with caring responsibilities
· Offenders, ex-offenders
· Those from disadvantaged areas
· Ethnic minorities
· Female Migrant Workers
· People with difficulties or disabilities
We aim to deliver what employers and their staff deem as being needed.
Address: New College Stamford,
Drift Road,
Stamford,
PE9 1XA
Contact Name: Nathan Wall
Contact Number: 07919 287688
Contact Email: Nathan.wall@stamford.ac.uk
Visit Website: www.stamford.ac.uk
Grantham B2B 2011 Organised by:
Title sponsor: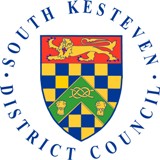 Supported By:

Businesses/Organisations Exhibiting at Grantham B2B 2011:
National Apprenticeship Service
LANDMARK IFA LTD. Independent Financial Advisers
Wardour Secure Networks Limited
The Priory Business and Conference Venue
Innovation Advice and Guidance delivered by ANGLE Technology
Lincolnshire Chamber of Commerce
Feel Better Therapies - Helping YOU to feel better!
Vale Creations - Personalised Clothing & Promotional Merchandise
Ashdale Hotels - Angel and Royal Hotel
Federation of Small Businesses (FSB)
South Kesteven District Council
Leadership and Management Advisory Service
Simon Hopkins Electrical Services
TBWS Productions - Youth Director
The Anne Lucas Catering Company
Grantham College Business Development Centre
Liberty Rose's Tea Room & Fancy Goods Shop
Pauline Brown Presents Miss Captain & Lady Captain French Ladies Wear