CWM Studios

CWM Studios
Who are we?
CWM Studios is an innovative and forward-thinking company whose highly skilled team complement each other in a unique way to achieve a complete digital media marketing solution.
Design-led, brand aware and highly creative, the team at CWM produce media content that will further enhance and promote business and industry through the use of enterprise level equipment software systems and all our work follows a strict quality process.
What do we do?
Utilising all of our experience and key skills, CWM brings the true purpose behind digital media marketing into the 21st Century.
Instead of focusing our attention on just one aspect of your requirements we analyse and identify the best way to make use of the ever-expanding digital marketplace to your advantage.
Bespoke Digital Media Marketing Solutions will give you that sought-after competitive edge.
Address: CWM Studios
24-26 London Road
Grantham
Lincolnshire
NG31 6EJ
Contact Name: Jane Tomkins
Contact Number: 01476 565 569
Fax Number: 01476 572 901
Contact Email: jt@cwmstudios.com
Visit Website: http://www.cwmstudios.com
Grantham B2B 2011 Organised by:
Title sponsor: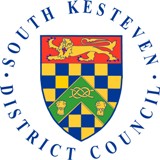 Supported By:

Businesses/Organisations Exhibiting at Grantham B2B 2011:
National Apprenticeship Service
LANDMARK IFA LTD. Independent Financial Advisers
Wardour Secure Networks Limited
The Priory Business and Conference Venue
Innovation Advice and Guidance delivered by ANGLE Technology
Lincolnshire Chamber of Commerce
Feel Better Therapies - Helping YOU to feel better!
Vale Creations - Personalised Clothing & Promotional Merchandise
Ashdale Hotels - Angel and Royal Hotel
Federation of Small Businesses (FSB)
South Kesteven District Council
Leadership and Management Advisory Service
Simon Hopkins Electrical Services
TBWS Productions - Youth Director
The Anne Lucas Catering Company
Grantham College Business Development Centre
Liberty Rose's Tea Room & Fancy Goods Shop
Pauline Brown Presents Miss Captain & Lady Captain French Ladies Wear