NBV Enterprise Solutions Ltd

NBV Enterprise Solutions Ltd
Based in Nottingham delivering across the East Midlands, NBV Enterprise Solutions Ltd is a not-for-profit Company established in 1982 to promote entrepreneurship and on-going support to individuals planning to start their own enterprise or who are already operating a small business.
NBV has a strong tradition of partnership working and has a history of successful contract delivery for such organisations as the Regional Development Agencies, Job Centre Plus, Business Link, Learning & Skills Council (LSC), Universities and Local Authorities. Offering a flexible mix of business advice, training, mentoring, incubator/work space management and networking activities, programmes of support are tailored to meet the individual needs of clients.
Following the successful launch of Evolve Mentoring, NBV Virtual Office & NBV Connect this summer, NBV is proud to continue supporting businesses throughout the region. If you would like to know more, come and visit us…
Address:
NBV Enterprise Solutions Ltd
EnterpriseHouse
Shipstones Business Centre
Northgate
NOTTINGHAM
NG7 7FN
Contact Name: David Smith
Contact Number: 0115 970 5550
Contact Email: dsmith@nbv.co.uk
Visit Website: http://www.nbv.co.uk
Grantham B2B 2011 Organised by:
Title sponsor: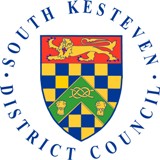 Supported By:

Businesses/Organisations Exhibiting at Grantham B2B 2011:
National Apprenticeship Service
LANDMARK IFA LTD. Independent Financial Advisers
Wardour Secure Networks Limited
The Priory Business and Conference Venue
Innovation Advice and Guidance delivered by ANGLE Technology
Lincolnshire Chamber of Commerce
Feel Better Therapies - Helping YOU to feel better!
Vale Creations - Personalised Clothing & Promotional Merchandise
Ashdale Hotels - Angel and Royal Hotel
Federation of Small Businesses (FSB)
South Kesteven District Council
Leadership and Management Advisory Service
Simon Hopkins Electrical Services
TBWS Productions - Youth Director
The Anne Lucas Catering Company
Grantham College Business Development Centre
Liberty Rose's Tea Room & Fancy Goods Shop
Pauline Brown Presents Miss Captain & Lady Captain French Ladies Wear