Liberty Rose's Tea Room & Fancy Goods Shop
Liberty Rose's Tea Room & Fancy Goods Shop
Liberty Rose's is a traditional tea room, serving home-made cakes, pastries and refreshments in a welcoming, family friendly atmosphere. Our whole theme and ethos is inspired by a vintage era, with the tea room providing a back-drop for displays of our fancy goods including homeware items and gifts which can be purchased in "Maison du Maddie", our lifestyle shop situated on the first floor. We welcome families with young children as we have a dedicated play area allowing the grown-ups to relax knowing the children are also happy and safe. Harking back to that bygone era we would love to open ourselves up to our community and provide a space that can be used for and by other complementary projects. Come and visit us for a relaxing shopping experience for the whole family.
Contact Name: Claire Cant
Contact Number: 07796650843
Contact Email: claire.cant@ntlworld.com
Grantham B2B 2011 Organised by:
Title sponsor: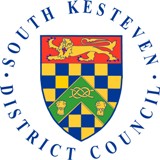 Supported By:

Businesses/Organisations Exhibiting at Grantham B2B 2011:
National Apprenticeship Service
LANDMARK IFA LTD. Independent Financial Advisers
Wardour Secure Networks Limited
The Priory Business and Conference Venue
Innovation Advice and Guidance delivered by ANGLE Technology
Lincolnshire Chamber of Commerce
Feel Better Therapies - Helping YOU to feel better!
Vale Creations - Personalised Clothing & Promotional Merchandise
Ashdale Hotels - Angel and Royal Hotel
Federation of Small Businesses (FSB)
South Kesteven District Council
Leadership and Management Advisory Service
Simon Hopkins Electrical Services
TBWS Productions - Youth Director
The Anne Lucas Catering Company
Grantham College Business Development Centre
Liberty Rose's Tea Room & Fancy Goods Shop
Pauline Brown Presents Miss Captain & Lady Captain French Ladies Wear