LANDMARK IFA LTD. Independent Financial Advisors
LANDMARK IFA LTD
Landmark IFA are a company with 12 qualified advisers and have built their success and reputation in providing a comprehensive, professional service offering impartial advice and excellent service to both private and corporate clients. We have a vast wealth of expertise and can help in all areas of financial planning
The meetings are open and above all, confidential and all first meetings are conducted on a free, no obligation service. Our advisers have the whole of the market available to them and advise on a large variety of products including retirement planning, investments, savings planning, university planning, mortgages and much more. We aim to produce a structured plan to achieve greater wealth and peace of mind.
Address:
LANDMARK IFA LTD.
Independent Financial Advisers
Glenross
Stainfield Road
Kirkby Underwood
Bourne
Lincs
PE10 0SG
Contact: Paul Ross
Contact Numbers: 01778 440555 / 07786 224495
Fax Number: 01778 440555
Contact Email: paul@landmarkgroup.org.uk
Visit Website: www.landmarkifa.co.uk
Grantham B2B 2011 Organised by:
Title sponsor: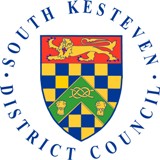 Supported By:

Businesses/Organisations Exhibiting at Grantham B2B 2011:
National Apprenticeship Service
LANDMARK IFA LTD. Independent Financial Advisers
Wardour Secure Networks Limited
The Priory Business and Conference Venue
Innovation Advice and Guidance delivered by ANGLE Technology
Lincolnshire Chamber of Commerce
Feel Better Therapies - Helping YOU to feel better!
Vale Creations - Personalised Clothing & Promotional Merchandise
Ashdale Hotels - Angel and Royal Hotel
Federation of Small Businesses (FSB)
South Kesteven District Council
Leadership and Management Advisory Service
Simon Hopkins Electrical Services
TBWS Productions - Youth Director
The Anne Lucas Catering Company
Grantham College Business Development Centre
Liberty Rose's Tea Room & Fancy Goods Shop
Pauline Brown Presents Miss Captain & Lady Captain French Ladies Wear