Grantham B2B 2011

The Grantham Business to Business Networking and Trade Stand Event (Grantham B2B 2011) is back for 2011, this year taking place in September. This years' event is being coordinated by a collaboration of Energise7 and Infodex Events and is being supported by South Kesteven District Council as the title sponsors. This will be the third year the event has taken place in Grantham and we are looking to build on the success of the event in 2009 and 2010.
Last years' event saw 75+ stand holders exhibiting and 400 visitors networking and chatting with the stand holders. Back for 2011 are the successful speed networking sessions, coordinated by Cost Reduction Associates and new for this year will be a market trade area, where local crafts and goods will be on display and available for purchase.
If you would like to attend the event as a visitor please visit www.granthamb2b2011.eventbrite.com and download an E-ticket which you will need at event regisitration on the day.
So if you want to:
Network with hundreds of like-minded businesses and their employees

Sell to potential buyers

Showcase your products and services
Then Grantham B2B 2011 is the place to be.
For further information or to book a stand please contact Mike Ridler either via email at mikeridler@energise7.co.uk or via mobile on 07779 582473 or contact Sheila Davenport at sheila@infodex.co.uk
Grantham B2B 2011 Organised by:
Title sponsor: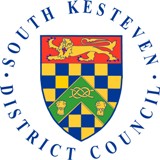 Supported By:

Businesses/Organisations Exhibiting at Grantham B2B 2011:
National Apprenticeship Service
LANDMARK IFA LTD. Independent Financial Advisers
Wardour Secure Networks Limited
The Priory Business and Conference Venue
Innovation Advice and Guidance delivered by ANGLE Technology
Lincolnshire Chamber of Commerce
Feel Better Therapies - Helping YOU to feel better!
Vale Creations - Personalised Clothing & Promotional Merchandise
Ashdale Hotels - Angel and Royal Hotel
Federation of Small Businesses (FSB)
South Kesteven District Council
Leadership and Management Advisory Service
Simon Hopkins Electrical Services
TBWS Productions - Youth Director
The Anne Lucas Catering Company
Grantham College Business Development Centre
Liberty Rose's Tea Room & Fancy Goods Shop
Pauline Brown Presents Miss Captain & Lady Captain French Ladies Wear