Phoenix 4 All
Phoenix 4 All
Phoenix is a social enterprise non-profit Company, we do a lot of work with underprivileged children.
At B2B we are trying to raise money for Ashley a armed forces hero who was seriously injured at the age of 20 years old on the 9th July 2010 by an I.E.D resulting in the loss of both legs, the money we raise will buy him an adapted custom trike tailor made to his needs, this gets one of our heroes mobile again and the rest of the raised tickets sales will go to our troops. First Prize is the Midnight Star Motorbike.
Address: Phoenix 4 All
11 Thyme Grove,
Meir Park,
Stoke on Trent,
Staffordshire. ST3 7YF
Contact Name: Tracey
Contact Number: 01476 571425
Contact Email: sales@phoenix4all.org.uk
Visit Website: www.phoenix4all.org.uk
Grantham B2B 2011 Organised by:
Title sponsor: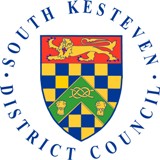 Supported By:

Businesses/Organisations Exhibiting at Grantham B2B 2011:
National Apprenticeship Service
LANDMARK IFA LTD. Independent Financial Advisers
Wardour Secure Networks Limited
The Priory Business and Conference Venue
Innovation Advice and Guidance delivered by ANGLE Technology
Lincolnshire Chamber of Commerce
Feel Better Therapies - Helping YOU to feel better!
Vale Creations - Personalised Clothing & Promotional Merchandise
Ashdale Hotels - Angel and Royal Hotel
Federation of Small Businesses (FSB)
South Kesteven District Council
Leadership and Management Advisory Service
Simon Hopkins Electrical Services
TBWS Productions - Youth Director
The Anne Lucas Catering Company
Grantham College Business Development Centre
Liberty Rose's Tea Room & Fancy Goods Shop
Pauline Brown Presents Miss Captain & Lady Captain French Ladies Wear