Drive By Websites

Drive By Websites
£149 will get your business online & open for business in less than 2 hours.
If you want your website done exactly how you want it then bring your images and wording to our office.
Sit down with our web developer and watch and contribute to your website being built.
Leave after an enjoyable couple of hours with your professionally designed, search engine optimised website online and open for business.
Because it's not always possible for you to visit us during normal working yours, we are also offering late night appointments from 6-8pm.
Address:
Drive By Websites
Bank House Farm
The Delph
Spalding
Lincolnshire
PE11 3JH
Contact Name: Christine Grocock (Director)
Contact Number: 01775 670180
Fax Number: 01775 670160
Contact Email: christine@drivebywebsites.com
Visit Website: http://www.drivebywebsites.com
Grantham B2B 2011 Organised by:
Title sponsor: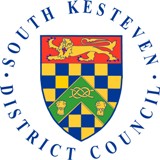 Supported By:

Businesses/Organisations Exhibiting at Grantham B2B 2011:
National Apprenticeship Service
LANDMARK IFA LTD. Independent Financial Advisers
Wardour Secure Networks Limited
The Priory Business and Conference Venue
Innovation Advice and Guidance delivered by ANGLE Technology
Lincolnshire Chamber of Commerce
Feel Better Therapies - Helping YOU to feel better!
Vale Creations - Personalised Clothing & Promotional Merchandise
Ashdale Hotels - Angel and Royal Hotel
Federation of Small Businesses (FSB)
South Kesteven District Council
Leadership and Management Advisory Service
Simon Hopkins Electrical Services
TBWS Productions - Youth Director
The Anne Lucas Catering Company
Grantham College Business Development Centre
Liberty Rose's Tea Room & Fancy Goods Shop
Pauline Brown Presents Miss Captain & Lady Captain French Ladies Wear