Grantham Now Magazine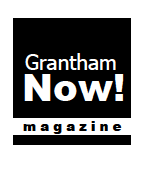 Grantham Now Magazine
Grantham Now is a friendly, local, A5 magazine that sets out to be a good read for those who receive it free through the letterbox every eight weeks, and a good vehicle for advertisers who want a good way to reach potential Grantham customers. A large part of our content is editorial, usually about local businesses and organisationsand the magazine is delivered to 14,000 Grantham homes. We love putting a lot of effort into this to make each Grantham Now as interesting and entertaining as it can be. We also make sure that advert designs are brilliantly eye-catching. All of our editorial, design and photographic services are free. Advertisers only pay for the space, and we would therefore ask everyone wishing to advertise with us to pick our brains; we have decades of business experience to build on. We feel sure that you will love the Grantham Now experience.
Address: Grantham Now Magazine
30 Westerdale Road,
Grantham,
Lincs
NG31 8EL
Contact Name(s): Richard & Andrea Coppin
Contact Number: 01476 400094
Contact Email: andrich@ntlworld.com
Visit Website: http://www.granthamnow.co.uk
Grantham B2B 2011 Organised by:
Title sponsor: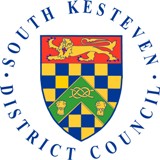 Supported By:

Businesses/Organisations Exhibiting at Grantham B2B 2011:
National Apprenticeship Service
LANDMARK IFA LTD. Independent Financial Advisers
Wardour Secure Networks Limited
The Priory Business and Conference Venue
Innovation Advice and Guidance delivered by ANGLE Technology
Lincolnshire Chamber of Commerce
Feel Better Therapies - Helping YOU to feel better!
Vale Creations - Personalised Clothing & Promotional Merchandise
Ashdale Hotels - Angel and Royal Hotel
Federation of Small Businesses (FSB)
South Kesteven District Council
Leadership and Management Advisory Service
Simon Hopkins Electrical Services
TBWS Productions - Youth Director
The Anne Lucas Catering Company
Grantham College Business Development Centre
Liberty Rose's Tea Room & Fancy Goods Shop
Pauline Brown Presents Miss Captain & Lady Captain French Ladies Wear