Chattertons Solicitors

Chattertons Solicitors
Chattertons Solicitors offer a complete range of legal services and independent financial advice to businesses and individual clients. Our team of specialists have a wealth of knowledge and experience to provide you with a quality service.
For your business matters we can offer help and advice on Business Law including; company and business sales and purchases, commercial contracts, joint ventures and partnerships, shareholder agreements, disputes. Employment including; contracts of employment, policies and procedures, employing foreign workers, disciplinary issues. Commercial Property including; sales and purchases of commercial properties, landlord and housing association, leases, disputes, planning matters. Debt Management including; credit control advice, credit checks, debt collection and judgement enforcement.
For your personal matters we can offer help and advice on Conveyancing, Wills, Probate, Trusts, Family, Personal Injury, Disputes, Employment, Consumer matters, Education and Immigration
With offices across Lincolnshire and in Newark we can offer you an appointment at a location convenient to you.
Address: Chattertons Solicitors
30 Avenue Road
Grantham
Lincolnshire
NG31 6TH
Contact Name: Linda Clark
Contact Number: 01476 591550
Contact Email: info@chattertons.com
Visit Website: http://www.chattertons.com
Grantham B2B 2011 Organised by:
Title sponsor: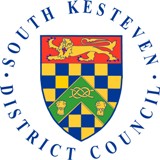 Supported By:

Businesses/Organisations Exhibiting at Grantham B2B 2011:
National Apprenticeship Service
LANDMARK IFA LTD. Independent Financial Advisers
Wardour Secure Networks Limited
The Priory Business and Conference Venue
Innovation Advice and Guidance delivered by ANGLE Technology
Lincolnshire Chamber of Commerce
Feel Better Therapies - Helping YOU to feel better!
Vale Creations - Personalised Clothing & Promotional Merchandise
Ashdale Hotels - Angel and Royal Hotel
Federation of Small Businesses (FSB)
South Kesteven District Council
Leadership and Management Advisory Service
Simon Hopkins Electrical Services
TBWS Productions - Youth Director
The Anne Lucas Catering Company
Grantham College Business Development Centre
Liberty Rose's Tea Room & Fancy Goods Shop
Pauline Brown Presents Miss Captain & Lady Captain French Ladies Wear