EM Centre for Learning

EM Centre for Learning
Our Centre provides everything you need to make your event the best it could be whether it's for training, interviewing, a conference or a boardroom meeting.
No cancellation penalties.That's right, we know it's annoying if you have to cancel your event at the last minute, the last worry you want is having to pay for it.
Convenient location - just off the A1.Are your delegates from around the UK? Meet in one central point, with easy access for everyone via the A1 or A52 or by train.
Free on-site parking.And plenty of it! No hassle for your delegates, they can pull right up to the door!
Equipment & Wifi included.Need a screen, projector or laptop? - no problem. We also provide free Wifi access throughout the building!
Bring your own lunch.We provide an excellent selection of catering services, but should you want to provide your own lunch, that's fine with us.
Our personal touch.Got specific needs? No problem - give us a call, we're sure we can cater to your and your delegates' needs.
Address:
EM Centre for Learning
Litton House,
Londonthorpe Road,
Grantham,
Lincolnshire
NG31 9SN
Contact Name: Trudy Hanson (re bookings)
Caroline Dul (re B2B Grantham)
Contact Number: (Trudy) 01476 512794
Contact Email: enquiries@emcfl.co.uk
Visit Website: http://www.emcfl.co.uk
Or View Video anout the Venue: http://www.youtube.com/user/TheEMCfL?feature=mhee
Grantham B2B 2011 Organised by:
Title sponsor: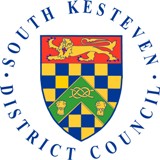 Supported By:

Businesses/Organisations Exhibiting at Grantham B2B 2011:
National Apprenticeship Service
LANDMARK IFA LTD. Independent Financial Advisers
Wardour Secure Networks Limited
The Priory Business and Conference Venue
Innovation Advice and Guidance delivered by ANGLE Technology
Lincolnshire Chamber of Commerce
Feel Better Therapies - Helping YOU to feel better!
Vale Creations - Personalised Clothing & Promotional Merchandise
Ashdale Hotels - Angel and Royal Hotel
Federation of Small Businesses (FSB)
South Kesteven District Council
Leadership and Management Advisory Service
Simon Hopkins Electrical Services
TBWS Productions - Youth Director
The Anne Lucas Catering Company
Grantham College Business Development Centre
Liberty Rose's Tea Room & Fancy Goods Shop
Pauline Brown Presents Miss Captain & Lady Captain French Ladies Wear